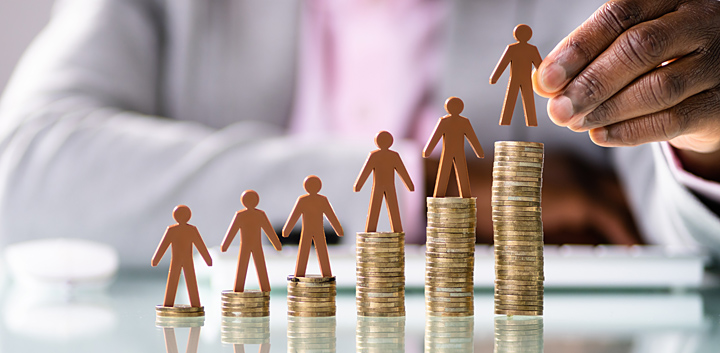 By now you've heard that Ontario's minimum wage has gone up to $15.50. The bad news? It's not enough. Here's what you need to know about all the rage surrounding minimum wage.
Although minimum wage is at its highest, some are saying it is not enough to combat the intense inflation rates incurred over the year. Ontario has hit a record high inflation rate (8.1% in June) compared to almost 40 years ago.
Minimum wage of $15.50 as of the beginning of October increased from $15 in January of this year. However, it's no longer enough to sustain the challenges of general inflation.
Bea Burke, the president of the Canadian Labour Congress, states, "We've been calling for a $15 an hour minimum wage for so many years now that it's no longer enough." Realistically, Burke believes it should be "$20 an hour or more when we look at inflation and the cost of food and housing."
What would happen if we increased minimum wage?
We have to consider the parties impacted by this action, especially businesses. They are slowly coming back to pre-pandemic numbers, but adding more costs might reach a breaking point. Dan Kelly, the president and CEO of the Canadian Federation of Independent Businesses states, "The average small firm has taken on $160,000 in COVID-related debt and their costs have been rising rapidly."
The challenge with businesses is that they are getting pulled from both ends of the spectrum. Suppliers are demanding more money because of the rise in costs, and customers are hesitant to purchase products that have experienced a price hike. Some businesses have no choice but to make customers absorb the additional costs in order to keep margins high enough to cover other costs, including employee wages.
Other challenges surrounding businesses relates to employee retention. Employers are doing their best to keep employee morale high during this strenuous labour shortage. However, this means having to spend money to –for example– increase pay or benefits. On the flipside, these expenses might cause businesses to work for reduced hours to make up the compensation.
The frustration and rage behind the lacking minimum wage is understandable. At AEG, we do our best to ensure our candidates have fair wages based on experience and job market averages. Contact us today to see how we can help find the right job for you.