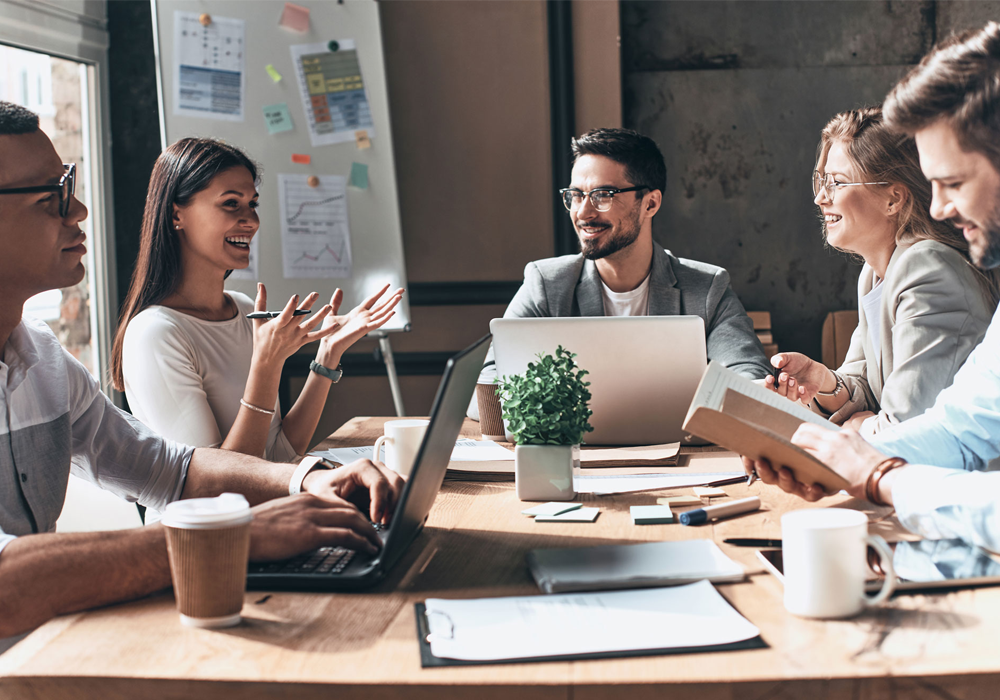 We understand a lot of people have misconceptions about recruitment and staffing agencies. We're here to do some myth busting about staffing agencies.
Myth #1: As a job seeker, part of my paycheck is used as commission for the staffing agency.
The money you work for at your job is entirely yours; none of it goes to us! As a staffing agency, it's the clients that get billed because they reach out to us to fill a position. At AEG, we do not use a commission-based system that impacts the candidates.
Myth #2: Staffing agencies do not take enough time to know candidates, or have their best interests at heart.
At AEG, we scan our candidates thoroughly, getting to know them and their needs in the process, all before finding them the right job. Check out our Employee Testimonials to learn more.
Myth #3: Applying straight through the hiring company is better than through an agency.
This is not entirely true. Though it may be easier for you to apply directly to the hiring company, there is little guarantee that your application will reach hiring managers. The benefit of using a staffing agency is that we already know what the client is looking for. If you possess the qualities they need, we can let them know faster than in the traditional application format. Our connections can help you get through the door easier than doing it on your own.
Myth #4: Staffing agencies are only used to fill entry-level jobs.
We are not used to only fill entry-level jobs. In fact, many of the positions we hire for require certifications, skillsets, and/or years of experience. Whether you're well experienced in the industry or just starting out your career, we can help you.
Myth #5: Only low-quality candidates work with recruiters.
Workers of any level of experience can work with recruiters. We work with all types of candidates, no matter what the experience or skillset.
Myth #6: Staffing agencies lack expertise in many industries.
Though we have specialized in certain industries, we keep up to date with current job trends and demands. It's our goal to optimize opportunities for candidates and match them with the right job.
Myth #7: All staffing agencies are the same.
Although most employment agencies have similar goals of connecting candidates to the right jobs, finding the right agency for you is not a "one size fits all" situation. It's important to look for an agency that has the following qualities:
Years of staffing experience
Competitive pay
Open communication
Thorough and transparent vetting and hiring processes
Whether you are looking for candidates to fill one of your positions or you are looking for a job yourself, AEG is here to meet your recruitment needs around the clock. We value people for more than what they look like on paper, and do our best to connect the right people for the right jobs. We hope that myth-busting staffing agencies will open you to the idea of connecting with us!
Do you have any other questions? Contact us for more information on how we can help you today!